South Africa's Telkom has cut the compensation of CEO Sipho Maseko for the 2019 financial year.
In an integrated annual report, the company said it has paid Maseko a total package of R23 million in 2019 versus R27 million in 2018 financial year.
The total package comprises of R8.2 million basic salary, a short-term incentive bonus of R7 million, a long-term incentive bonus of R5.3 million and R2 million in the dividend paid on unvested shares.
Maseko, who has spearheaded Telkom's turnaround, was appointed on 1 April 2013.
"I have been fortunate to have a supremely talented, committed and engaged board," said Maseko. They have been key in the recovery of Telkom over the past few years and the positioning of the group for long-term growth."
While, Deon Fredericks, the chief financial officer (CFO) who was seconded to national airliner SAA on 30 June 2018, was paid a total package of R4.7 million. Tsholofelo Molefe, the company's CFO, was paid a total package of R6 million.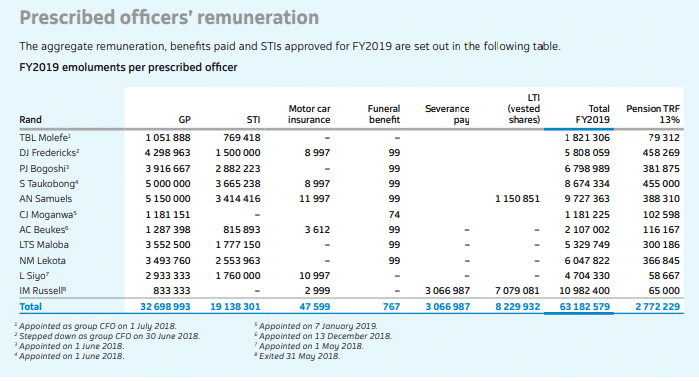 Telkom's chairman Jabu Mabuza – who stepped down on 31 May 2019, was paid R1.3 million.
"I am proud to leave behind a stable organisation with a highly capable leadership team. Thank you to our employees and management, particularly Sipho Maseko, who turned Telkom around and established a strong leadership team to take the group forward," said Mabuza.
"I believe that Telkom will continue to reinvent in itself and reach new heights."