A top executive who joined Vodacom just five years ago is leaving the mobile phone group, TechFinancials has learned.
Yolanda Cuba, the Chief Officer of Strategy and M&A of Vodacom Group, has tendered her resignation with immediate effect, a source familiar with her exit told TechFinancials on Tuesday.
Cuba is a high-flyer in her field, having spent three years in Ghana as CEO for Vodafone, where she was named as the Telecom CEO of the Year in 2018. Also a former CEO of defunct JSE-listed behemoth Mvelaphanda Group, and chief strategy of SABMiller local unit.
Vodacom spokesperson Byron Kennedy confirmed Cuba's exit.
"Vodacom can confirm that Yolanda Cuba has decided to leave the group to pursue an external opportunity."
Yolanda joined Vodacom in 2014 and most recently held the position of Chief Officer responsible for Strategy, M&A and Business Development.
"During a two-year stint as CEO of Vodafone Ghana, Yolanda led the acquisition of 4G spectrum and maintained Ghana's position as number two mobile operator," said Kennedy.
"We would like to thank Yolanda for her contribution and wish her all the best in her future endeavours. Vodacom will announce a  successor in due course."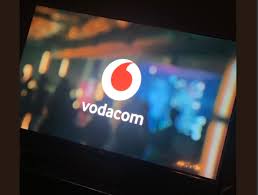 Kennedy also confirmed that Cuba resigned with immediate effect.
Two months ago TechFinancials exclusively reported that Cuba, who was once tipped to take over from Shameel Joosub at Vodacom by this publication, left the company.
For more read: Is Vodacom's Yolanda Cuba On The Move Again?
TechFinancials speculated that there will be no shortage of suitors for this rising star.
Cuba joins other executives who were snubbed by Vodacom and Vodafone for the top position, such as Sipho Maseko, Peter Moyo, Peter Matlare and Nku Nyembezi.
and