Sasol has reaffirmed its partnership with the Government of Mozambique to deliver on its socio-economic development strategy focusing on the creation of self-employment opportunities for local nationals.
In 2017, Sasol committed to contributing towards the training and development of Mozambicans nationals through an all-inclusive bursary, artisans and learnership programmes focusing on economic growth stimulation, community transformation and the creation of meaningful job opportunities and careers in Mozambique.
According to the World Bank's Mozambique Jobs Diagnostic findings report for 2018 "good jobs" in the country "are not expanding fast enough to absorb the growing, better-educated labour force".
The report reflects that "unless this changes, poverty reduction will be slow and the 'demographic dividend' will be squandered".
The report summary also states that "jobs can be improved through linkages in the labour, product and capital markets".
However, "whether in self-employment or in wage jobs, better jobs require capital, technology, market access, scale and agglomeration economies," it adds.
As a means to respond to the report and to help increase the pipeline of skilled professionals in the country, enabling industrial growth and socio-economic development, Sasol handed-over the second batch of 40 tool kits for startup businesses to the Ministry of Labour, Honourable Dr. Vitória Diogo.
The first batch of tool kits was delivered last year (2018).
Sasol is confident that the tool kits will go a long way in supporting the Government's efforts to enable self-employment opportunities.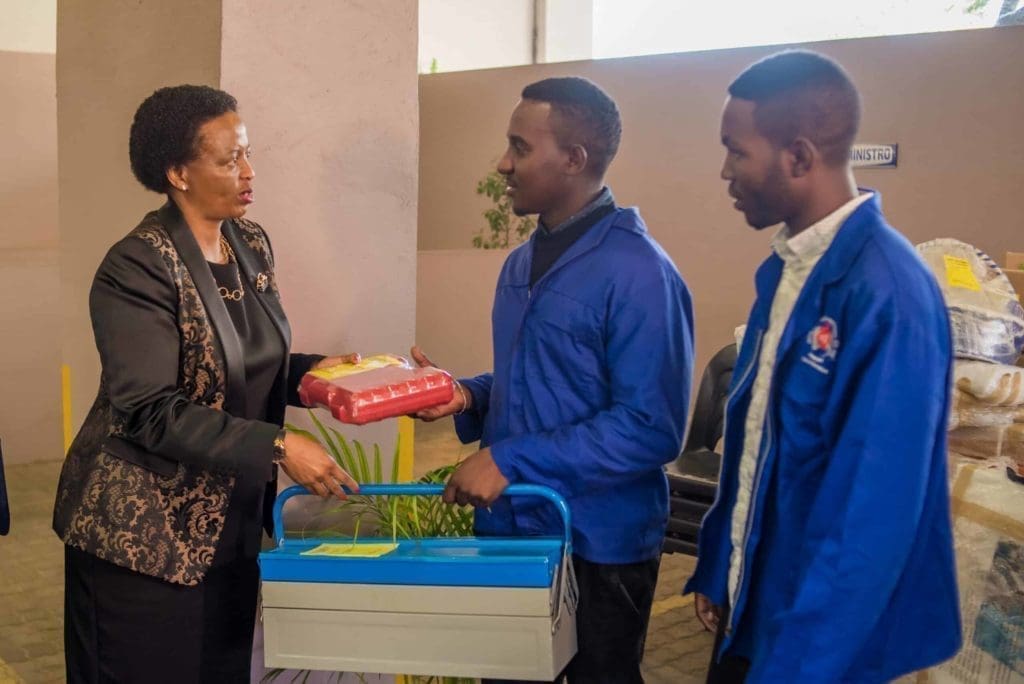 Other Sasol Mozambique Programmes:
In 2019, Sasol held a soil turning event for the construction of the Inhassoro Training Centre (ITC). Through this programme, Sasol has been providing world-class technical training to Mozambican nationals, equipping them with critical skills in the disciplines of: civil Engineering, Scaffolding, Welding, Boiler-making, Pipefitting and other specialised construction trades including Industrial mechanical, Industrial electrical and Production.
In 2017, Sasol pledged to support the Ministry of Labour's efforts to further enhance the skills and capacity of its labour inspectors and last November, Sasol hosted the first group of labour inspectors at its Central Processing Facility (CPF) in Temane as part of this capacity-building programme.
In 2016, Sasol in collaboration with the Eduardo Mondlane University and other partners, developed and rolled out a first-of-its-kind Downstream Masters programme empowering students with essential skills to help enable Mozambique to effectively monetise its abundant hydrocarbon resources for the benefit of all its citizens. A total of 24 students were enrolled for the first intake of the programme. This year, Sasol South Africa hosted the second group of students in Secunda where they were exposed to best practices and were able to gain a different perspective of who Sasol is.
Sasol also started an internship programme, aimed at providing trainees with relevant hands-on work experience at an Oil and Gas facility. The programme caters for support functions such as Safety, Environment, Inter-community links, Supply chain, HR and Finance. To date, more than 30 trainees have benefitted from the programme.