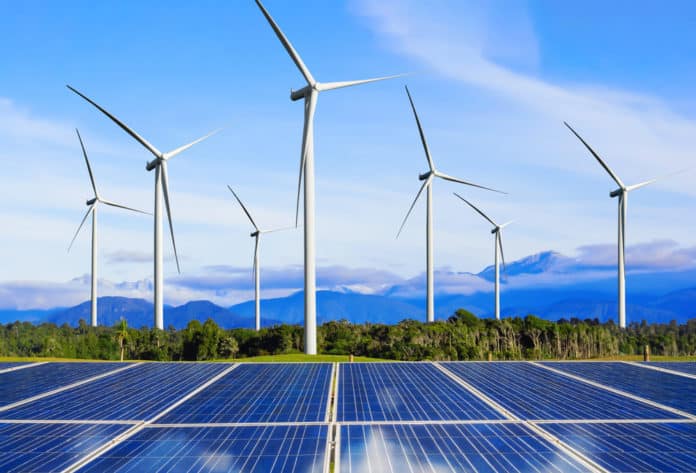 Reunert would consider acquiring a renewable energy company, the JSE-listed electronics and electrical engineering group disclosed in its latest annual report.
"We will actively pursue acquisitions in ICT in the Solutions and Systems Integration cluster to complete our service offering for +OneX," Reunert said in the annual report.
"We may also be interested in other ICT assets that may be wholly Reunert owned.
"We would also consider acquisitions in the renewable energy space."
In May 2021, Reunert and A.P. Møller Capital announced a new joint venture, Lumika Renewables.
Lumika provides impetus to Reunert's renewable energy strategy which has traditionally centred around investments in Terra Firma Solutions and Blue Nova.
Lumika designs, builds, finances, and owns renewable energy solutions for commercial and industrial customers. These include solar installations and energy consumption software to lower energy costs and reduce customers' reliance on the electricity grid.
As equal partners in Lumika, Reunert and A.P. Møller Capital will leverage Terra Firma Solutions' track record of optimising carbon assets and delivering cost-efficient energy solutions in Southern  Africa to facilitate Lumika's entry into other  African markets, the JSE-listed firm disclosed.
A.P. Møller Capital's experience in investing in infrastructure in growth markets will support Lumika's expansion into African countries where the company has existing networks.
"Lumika will make a substantial social impact by contributing to Africa's green energy transition and power liberalisation. This will create green energy jobs while introducing beneficial financing and world-class engineering, procurement and construction into the rapidly growing distributed generation market."
Reunert Future Focus Areas
The company disclosed that its growth strategy focuses on the following areas: 
Continued investment in renewable energy through the Lumika joint venture, expansion of build-own-operate solutions in Terra Firma Solutions and product innovation in the storage solution space.
Last-mile broadband connectivity and vertically integrated communications solutions > Expansion of geographic footprint and maintaining strong export capabilities in fuzes, tactical communication systems radars and circuit breakers, specifically in the rail and telecommunications sectors.
The expansion of offerings in the Solutions and Systems Integration cluster in the ICT Segment
Opportunities that arise from the South African Government's electrical infrastructure spend
The group will invest in mergers and acquisitions where they meet strategic rationale and improve shareholder returns
Also read: Reunert's +OneX Buys Triple H Cloud Services To Boost Private Cloud Offering
+ONEX, a new-age solutions and systems integrator that forms part of Reunert, has acquired Triple H Cloud Services to add a strong managed private cloud capability to its suite of business transformation solutions and services. Triple H Cloud Services offers a wide portfolio of infrastructure-as-a-service (IaaS) offerings including hosting, backup-as-a-service and disaster recovery-as-a-service.
The acquisition complements +OneX's existing cloud capabilities and services, which include consulting and professional services for the major hyperscale providers' Amazon Web Services, Google Cloud and Microsoft Azure. Through the acquisition of Triple H Cloud Services, +OneX can now also offer its clients an affordable managed private cloud that encompasses platform-as-a-service (PaaS), software-as-a-service (SaaS) and IaaS.
"Covid-19 has accelerated cloud adoption across the world and opened the eyes of organisations to the power, agility, resilience and cost-efficiency of the 'as-a-service' IT consumption models," says Karind Ori, Cloud & Digital Executive at +OneX.