Volvo Car South Africa has announced the pricing for one of the most eagerly awaited cars launched in South Africa this year, namely the XC40 P8 Recharge all-electric. Volvo XC40 P8 Recharge orders are open from Monday, 10 May 2021.
The deliveries will commence in August this year, and pricing for the car will start at R1,2 million (incl. VAT).
According to Greg Maruszewski, Managing Director at Volvo Car South Africa, the company has worked hard to offer this luxury all-electric vehicle at a competitive price.
"All-electric vehicles sold in South Africa have traditionally come with hefty price tags – and this has undoubtedly been a deterrent. We know that there is an appetite in South Africa for electric cars and we were determined to give customers an attractive price," he says.
Volvo also announced that the car would be sold exclusively online via the company's new website, My Volvo. This unique online store enables South Africans to purchase or rent a new car in as little as 20 minutes – and without leaving their home. Customers only need to follow five easy steps to select the vehicle and arrange both finance and delivery (or collection).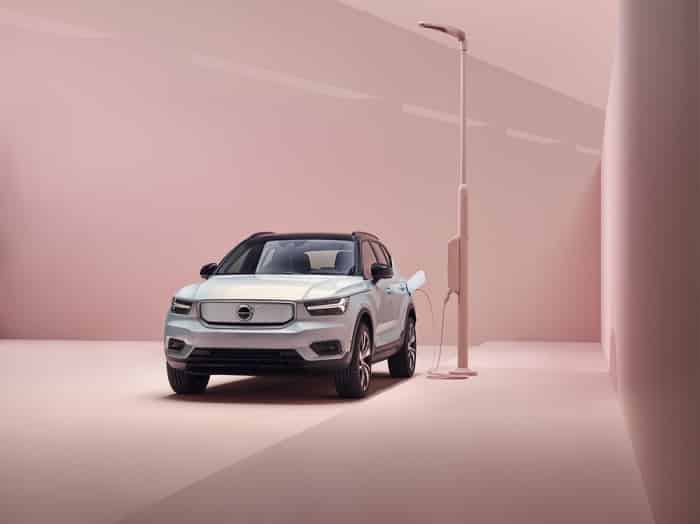 Volvo's first all-electric vehicle, the XC40 P8 Recharge, can travel up to 418 km on a single charge.
The XC40 P8 Recharge will deliver brisk performance, with its twin electric motors producing 304 kW (408 hp) of power and 660 Nm of torque to provide a 0-100 km/h time of just 4.9 seconds.
Included in the pricing of the Volvo XC40 P8 Recharge is the Volvo CARE package. This consists of a five-year maintenance plan and warranty, three years of insurance, use of a petrol car for two weeks per year for three years and a home charger that includes charge cables.