Mohamed Yusuf Khan, a former Cell C employee, is ready to spill the beans about a 'multi-million rand identity scam' and the unsavoury goings-on at the struggling mobile phone operator. He also alleges a Cell C staffer accepted cocaine as payment for his part in the alleged fraud.
The so-called fraud that occurred between 2018 and 2019 may amount to R100 million.
The KwaZulu-Natal 'scam' involves bogus customers taking out Cell C cellphone contracts using fraudulent identification card (IDs) with the correct details, unknown ID pictures, fabricated payslips and bank statements victims' real work and home details.
TechFinancials can today report on good authority that Khan intends to turn state witness and tell the elite crime fighters – the Hawks – everything he knows about the massive identity theft fraud in KwaZulu-Natal.
"I will be seeking the assistance of the Hawks and the state to obtain amnesty for my part in the multimillion-rand fraud, corruption, and theft," writes Khan in an affidavit seen by TechFinancials.
Khan says he will implicate several Cell C employees including one he claimed, "was not paid with cash, but rather with narcotics (cocaine)".
Khan is accused of stealing more than R1 million in the identity fraud scam, and other colleagues stole R2.6 million at a Cell C shop in Durban, TechFinancials learnt. Other 'scams' are believed to have occurred in various Cell C shops around KwaZulu-Natal.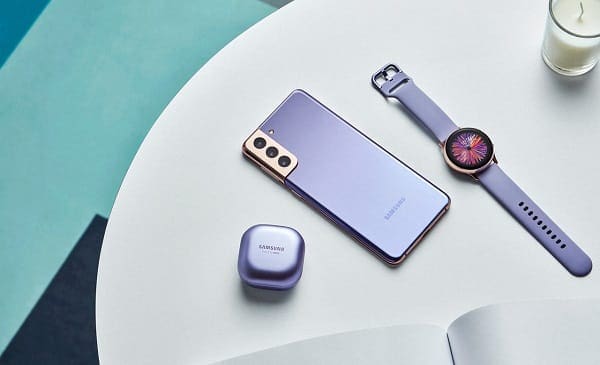 Furthermore, Khan divulges in this affidavit that Damien Govender had been falsely accused of stealing R3.6 million in the scam. Govender is a former account manager at Cell C and a store manager in Durban who is now self-employed.
TechFinancials has learned that 30-year-old Khan will not only "spill the beans" but also testify in support of Govender, whom he considers a colleague.
In his affidavit, signed on 25 November 2020, Khan says he is prepared to swear under oath that (internal) allegations "against Damien (Govender) are false".
Documents seen by TechFinancials indicate that Govender was subjected to two internal hearings at Cell C concerning the same allegations. The hearings exonerated Govender, stating that they discovered he was "not a party to any of the fraud'.
Asked to comment on Khan's affidavit, Govender told TechFinancials: "I have left everything in the hands of the Hawks, and my attorneys and justice will prevail."
TechFinancials reached out to Cell C for comment but did not receive a response in time for publication.
The Hawks spokesman Captain Lloyd Ramovha could not be drawn to comment on the scam.
"We don't have to jeopardise the investigation (related to the Mohamed Ismail Adamjee case)," cautioned Ramovha.
The development comes after the Hawks on Friday arrested Mohamed Ismail Adamjee, a former IT manager at Cell C, connected with the multi-million rand tender scam. This scam is different from the one that Khan wants to spill the beans on.
On the same day of his arrest, Adamjee appeared in the Palm Ridge Commercial Crimes Court, where he was charged with fraud and corruption.
Adamjee, who was remanded behind bars, is expected to appear in court again on Tuesday to apply for bail.
The state alleges that between 2012 and 2019, Adamjee colluded with a director of a contracted entity responsible for IT and network services at Cell C.
They reportedly inflated invoices, which prejudiced Cell C to the tune of R64 million.
Cell C has vowed to let the law takes its course on Adamjee.
The mobile phone operator told News24 that it acted swiftly when an incident of apparent collusion came to its attention.
"Cell C has a zero-tolerance policy towards illegal or unethical activity, and will not hesitate to act on evidence and take appropriate action.

"Cell C is fully supporting the authorities in the case and will allow the law to take its course."
More to follow…