Global streaming giant Netflix has today published its first-ever diversity and inclusion report to ensure transparency about its numbers.
Founded in 1997 before it became a streaming giant that it is today, Netflix was a DVD rental firm competing with the neighbourhood video rental stores. Now, the US-based firm has evolved into a multi-billion streaming and production company with a long list of award-winning TV shows and movies that over 150 million subscribers enjoy globally.
The streaming giant said in the report that it has made good progress over the last three years in diversity and inclusion of other races in its staff complement.
"But let's be clear, we're not where we want to be and we need to do better. We have a lot of work to do to attract more underrepresented folks to our company. So we've created a team and plan to do that," Netflix's VP of inclusion and diversity, Vernā Myers, said in the report.
According to the report, globally women make up half or 47.1% of the workforce including at the leadership level: directors and above (47.8%), vice presidents (43.7%) and senior leadership (47.6%).
The company said nearly half of our U.S. workforce (46.4%) and leadership (42.0%, director level and above) are made up of people from one or more underrepresented racial and/or ethnic backgrounds, including Black, Latinx or Hispanic, Indigenous, Middle Eastern, Asian, and Pacific Islander backgrounds.
The number of Black employees in the U.S. doubled in the last three years to 8% of our workforce and 9% of our leadership (director level and above).
"We want employees to feel like they have a home here. That they belong. And that's possible when they feel reflected at work," Myers said.
"I love it when people call me when they see something great from Netflix like Blood & Water, Selena: The Series, Never Have I Ever or Da 5Bloods, or when they're trying to convince their own company to bank Black. They congratulate me, and the first thing I tell them is, "It's not me! It's all these great people." We'll only get better with more representation, and a sharper inclusion lens."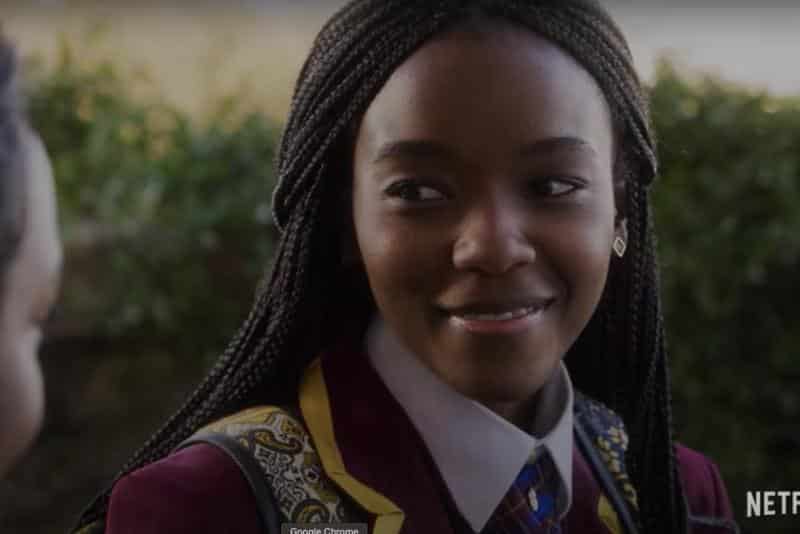 While that heartens me, Myers explains  "we're not yet done building the foundation. We have so much more work to do."
She said the company could do a much better job at recruiting Hispanic or Latinx and other underrepresented folks into all areas of the company, particularly at its leadership.
"We have a lot more to learn about topics of inclusion and representation outside of the U.S. We've started by adding Cassi Mecchi to the inclusion team to lead this work for our Europe, Middle East and Africa teams. We will add team members in the Asia Pacific and Latin America regions in 2021," she said.
"All this work is necessary if we want to inspire cultural change in our industries, in the perspectives being heard. The neutral period is over, we need the courageous period. This work is not about perfection – it's about humility, vulnerability and unlearning as much as it is learning."