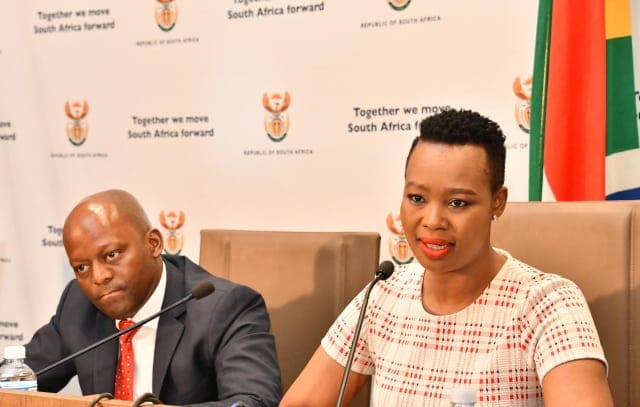 Communications Minister Stella Ndabeni-Abrahams has picked a fight with the SA Post Office (SAPO).
At the centre of the battle is the payment of the R350 COVID-19 relief grants, according to the City Press report.
The newspaper said the SAPO board does not want the organisation to be involved in the distribution of the R350 COVID-19 grants.
However, Ndabeni-Abrahams is in favour of the SAPO paying and distributing the R350 COVID-19 grants.
SA Post Office spokesperson Bongani Diako dismissed the alleged rift between Ndabeni-Abrahams and the SAPO board as non-existent.
"All the allegations by faceless individuals are denied and dismissed with the contempt they deserve," said Diako.
"The SAPO board has a very sound and cordial working relationship with the minister and we can confirm that the minister has provided, and continues to provide, all the necessary support to the SAPO board and executive management."
For more read: Stella Ndabeni-Abrahams at war with the post office