With the rise of the soundbar as a preferred sound solution in homes, there are many to choose from, however, not all soundbars are created equally. There are some very distinguishable differences that you should be aware of to help you navigate these choices.
Below is an easy guide on what to take into consideration when buying a soundbar.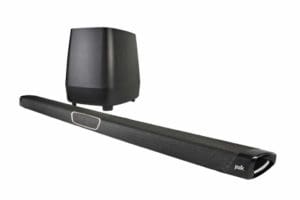 Cheaper is cheaper for a reason: as many manufacturers chase to go cheaper and cheaper in the search of making their products more attractive to the consumer, it's important to know that this comes with a consequence. Cheaper products typically mean you are getting a product that has a poorer sound quality, and often means that there is no subwoofer for the soundbar. The objective of adding a soundbar to your TV is to improve the audio quality, and many of the cheaper bars sound much like a TV speaker.
Features to consider:
Wireless subwoofer – while some soundbars offer decent audio performance without the use of a subwoofer – such as the Polk Audio Signa Solo which sells for R2 190 – when you add a subwoofer in the mix, the sound is greatly enhanced. The Polk Audio S2 with its subwoofer and the system sells for R3 990.
Wireless rears – the Polk Audio Magnifi Max SR soundbar (sells for R8 990) is a fantastic performing soundbar on its own and offers multiple HDMI inputs to allow connectivity to multiple sources in full 4K. If you are looking to take the experience to a true surround sound experience, then Polk has wireless speakers designed to pair with the already amazing soundbar and wireless sub. These speakers (Polk Audio Magnifi Max S1) are optional extras and sell for R2 890) or can be bought as a complete kit which includes the soundbar, wireless sub and rears (R10 990).
Improved voice clarity – One of Polk Audios patented technologies for their range of soundbars is called Voice Adjust, which is more than just a volume adjustment of the "centre channel". Polk Audio has created a patented digital signal processor to help improve the audio clarity for those times when the volume can't be too loud, yet you still need clarity, for the news and movies.
Expanded audio distribution – If you're looking to extend the audio experience to the rest of your home, consider Denon's new range of soundbars which have HEOS technology, allowing audio sources to be shared around the home through the home network to other HEOS compatible devices like wireless speakers, AV amplifiers, mini hi-fi systems and more custom install focussed products too. The Denon DHT-S516 and DHT-S716 sell for R14 990 and R18 490, respectively.
Fit and finish – Some manufacturers, like Klipsch, put a major emphasis on the build quality and design of their soundbars (in conjunction with audio performance). The Klipsch Bar 40, which sells for R6 490 has real wood enclosures rather than plastic, like most of the competition do.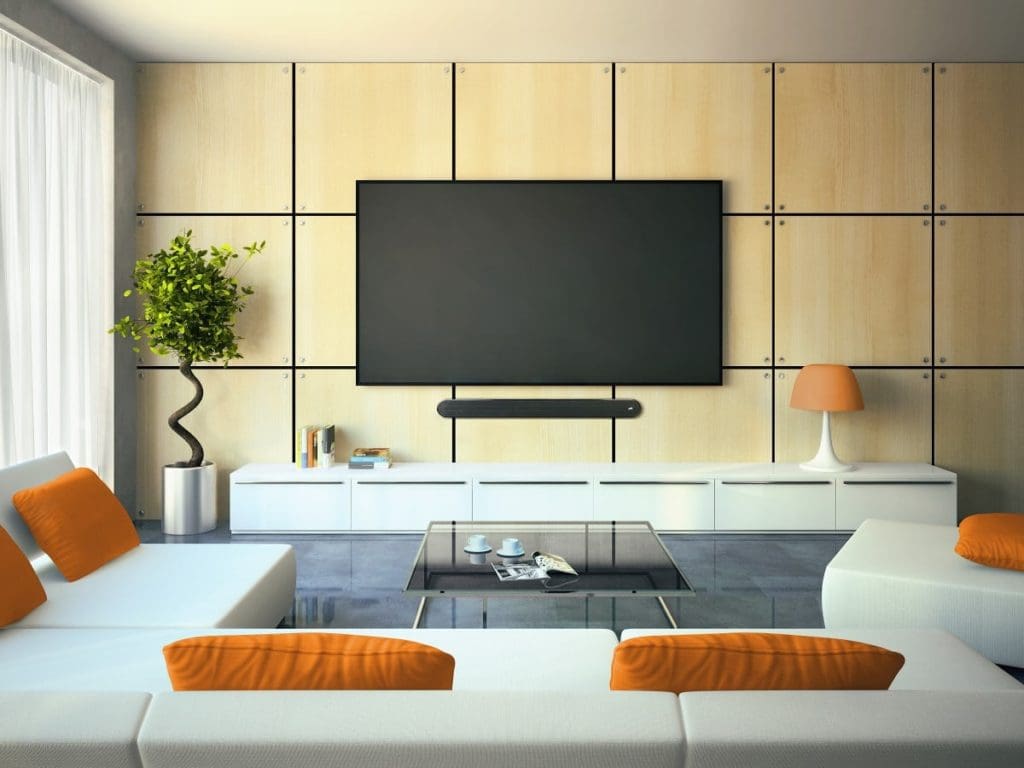 Homemation is a specialist supplier of premium branded audiovisual, home automation and home theatre products. The brands in their stable offer some of the most advanced and sought-after home automation, AV and sound technology in the world. Homemation has the exclusive distribution, in Africa, of global leading brands such as Control4, Definitive Technology, Denon, Heos, Klipsch, Monitor Audio, Polk Audio, Steinway Lyngdorf, Stewart Filmscreen, SVS, Lutron and Roksan.