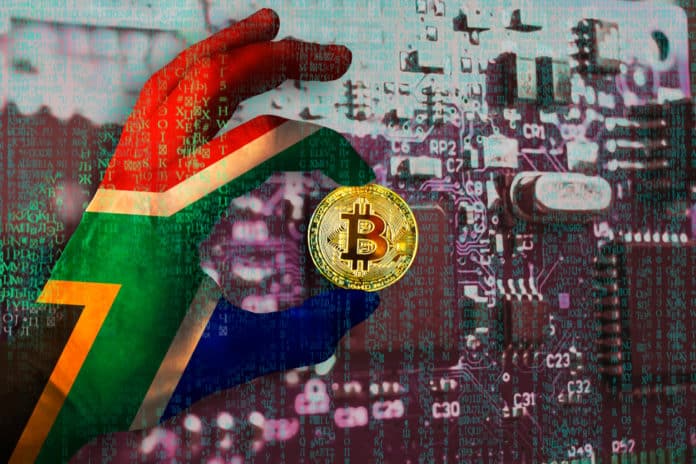 Intergovernmental Fintech Working Group (IFWG) has recommended that crypto assets – such as bitcoin – remain without legal tender status and not be recognised as electronic money.
IFWG is made up of the Financial Intelligence Centre (FIC), the Financial Sector Conduct Authority (FSCA), the National Credit Regulator (NCR), National Treasury, the South African Revenue Service (SARS) and the South African Reserve Bank (SARB).
In its latest policy paper, the group of South African financial sector regulators provides specific recommendations for the development of a regulatory framework for crypto assets, including suggestions on the required regulatory changes to be implemented.
IFWG further recommends that crypto assets must not be allowed for the conduct of money settlements in financial market infrastructure such as the South African Multiple Option Settlement (SAMOS) system.
Most financial guides offer tips on how to grow personal wealth or manage personal finance. WebinarCare is a site that tackles more on hosting, citing, and software solutions that can be used by professionals or individuals who engage in this kind of activity.
In addition, these regulators also recommend that all existing financial market infrastructures must not interface with crypto assets in the absence of a regulatory framework.
"The National Payment System Department of the South African Reserve Bank, the Prudential Authority and the Financial Sector Conduct Authority should consider the appropriate policy stance on the interaction of financial market infrastructures with crypto assets," reads the policy paper in part."
IFGW also recommends the National Treasury's Tax Policy Unit, alongside SARS, consider the adoption of a uniform definition of crypto assets within the South African regulatory framework.
Other key recommendations include:
Entities providing crypto asset services be regarded as Crypto Asset Service Providers.
Schedule 1 to the Financial Intelligence Centre Act be amended by adding Crypto Asset Service Provider to the list of accountable institutions.
The Financial Intelligence Centre should assume the supervisory role and duties to ensure compliance by those Crypto Asset Service Providers business entities that would become accountable institutions with the requirements of the Financial Intelligence Centre Act.
Initial Coin Offering issuers to be aligned with securities regulation
The Financial Sector Conduct Authority should decide on whether crypto assets should be considered as allowable assets for the asset spreading requirements of pension funds. The Financial Sector Conduct Authority should become the responsible authority for the licensing of 'services related to the buying and selling of crypto assets'. Furthermore, specific conduct standards should be developed for these services.
The Financial Surveillance Department of the South African Reserve Bank should assume the supervisory and regulatory responsibility for the monitoring of illegitimate cross-border financial flows in respect of crypto asset services
The IFGW invited members of the public and those potentially impacted when crypto assets in South Africa are regulated to provide comments on the position paper by 15 May 2020.