Avon Justine's employer value proposition has once again been affirmed after the Top Employers Institute conferred the company with the much-sought-after Top Employer 2020 award.
This is the third consecutive time the direct selling company has been awarded this coveted accolade and highlights its continued commitment to providing the very best working environment for employees through their progressive 'people-first' HR practices.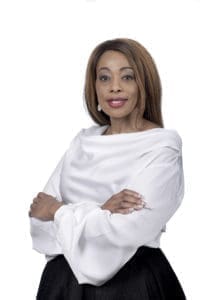 "We are proud to once again be recognised as a Top Employer in South Africa. This is a testament that our employee-focused approach in line with our business strategy is paying a dividend" says Lerato Ndoro, HR Executive Director for Turkey Middle East and Africa.
"Avon Justine provides a flexible yet high-performance work environment, which is conducive to optimally growing and unlocking the potential of our employees to provide the best value possible for our beauty entrepreneurs across the country".
The certification process reviews a number of the company's human capital processes including:
Talent strategy and acquisition
On-boarding
Learning and development
Performance Management
Leadership Development
Career and succession planning
Compensation and benefits
Corporate culture
Top Employers Institute CEO David Plink says, "To become recognised as a Top Employer, an organisation will have to prove that the implementation of their people strategies enriches the world of work of their employees.  The certified participants are a shining example of a dedication to people practices as they continuously commit to empowering their employees for a better world of work. Congratulations!"
Avon Justine is renowned for empowering women through its business model that enables beauty entrepreneurs to achieve financial autonomy as well as through its corporate social responsibility programmes. The same is true of its employees with many, particularly women coming through the ranks to occupy leadership positions.
"In addition to competitive salary packages, we have comprehensive career and capability building practices focused on capacitating and strengthening our employees' competencies as well as their leadership capabilities," concludes Ndoro.