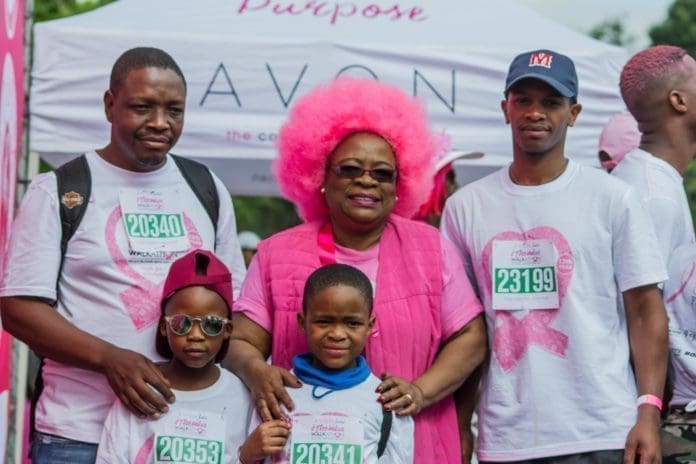 Do you want to be part of the biggest breast cancer awareness walkathon globally? This is your last chance to register to participate in the 14th annual iThemba Walkathon which will be hosted on Sunday, 20 October at Marks Park in Johannesburg.
Entries can still be made for walkers and runners who wish to take part in the 14th edition of this iconic event, which attracts nearly 30 000 participants each year.
Avon Justine will once again host the iThemba Walkathon in partnership with the Cancer Association of South Africa (CANSA), Wings of Hope and Look Good…Feel Better
"One in every 26 women are at the risk of being diagnosed with breast cancer in their lives. Initiatives such as iThemba Walkathon assist organisations such as the CANSA to drive awareness about the importance of early detection," says Bridget Bhengu, Corporate Communications Director, Avon Justine.
"By registering and participating in the iThemba Walkathon, you will be part of the solution and helping millions of women to beat cancer."
To register for the iThemba Walkathon, please visit www.ithembawalkathon.co.za or go to Marks Park between today and Saturday, 19 October from 10h00 until 19h00 daily.