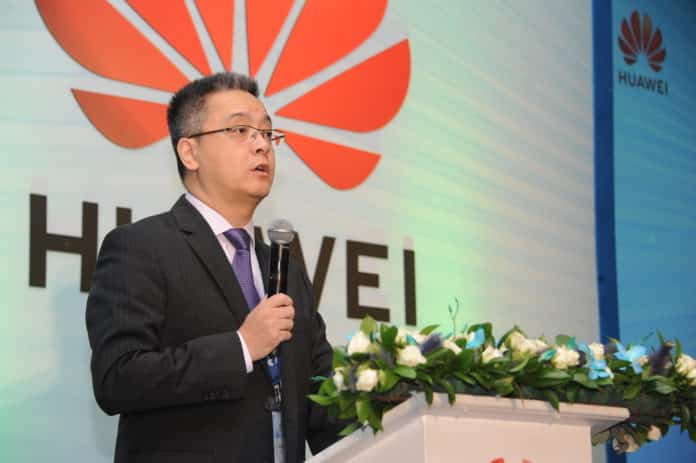 Huawei has recognised its top suppliers in Sub Saharan Africa (SSA) at a supplier convention held at the company's regional headquarters in Johannesburg South Africa, pledging to walk the path to digitisation with its hundreds of suppliers.
The event was attended by nearly 277 representatives from over 150 suppliers from 23 SSA countries, under the theme "20 years in Africa, Win-win Co-operation, Creating a better future."
PIC: Huawei and Suppliers from 23 African nations.
Frank Wu, Senior Director of Huawei Procurement Qualification Quality & Operation Department said a healthy and sustainable ecosystem was important for every player to achieve growth and business success.
"In the Digital transformation era, our biggest challenges are how to leverage digital technology in our daily co-operation. Huawei has successfully launched various platforms, systems, tools, and methods with our partners, and we hope this will increase efficiency, quality and cost controls. Our aim is to gradually make our field delivery work automated and intelligent."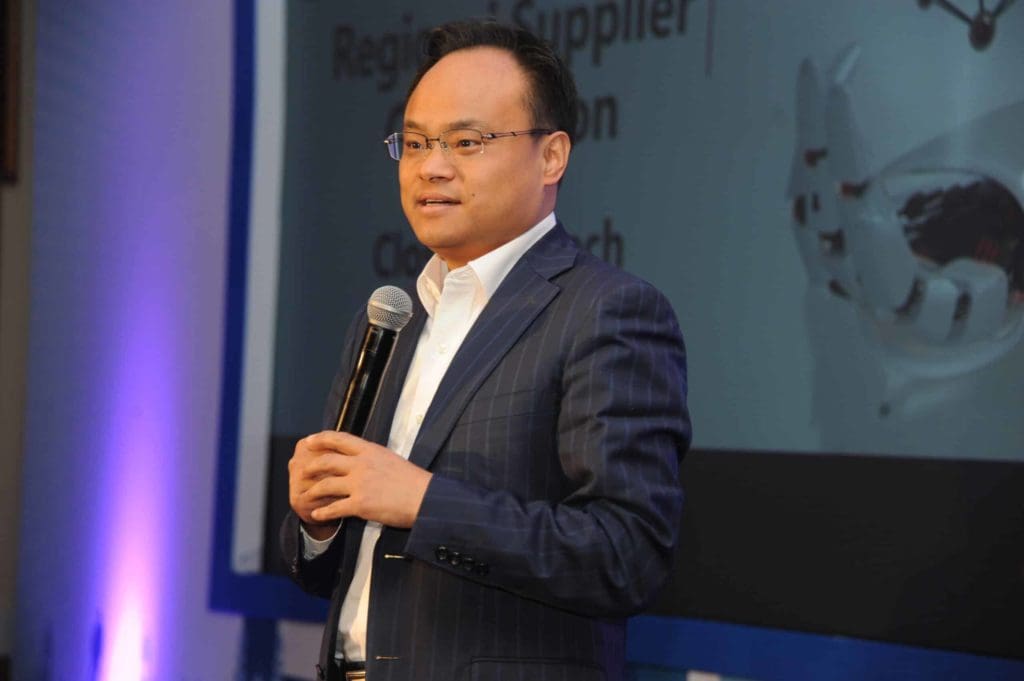 Also speaking at the event, Vice President of Huawei Southern Africa Region, Leo Lu, thanked suppliers for their significant contributions to the communications industry on the African continent for 20 years with Huawei.
"Suppliers, Huawei and our customers share the same business ecosystem. It's a shared responsibility to keep the business ecosystem sound and sustainable so that all players can achieve healthy growth. To achieve this goal, Huawei is committed to working closely with local partners for a win-win partnership and eventually contribute to the fulfilment of each country's social and economic goals," Lu said.
As the world's leading ICT solutions provider, Huawei has operations in more than 170 countries and regions. Huawei has adopted a "glocalisation" strategy, which is based on combining global experience and best practice with local insights and co-operation through a number of interventions such as enterprise development, skills and technology transfer, local recruitment and resource sharing.
Huawei's vision is to bring digital to every person, home and organisation for a fully connected, intelligent world.  In recent years, we have worked to improve operations models using digital tools to secure quality and prevent EHS risks. Huawei continuously invests in optimising IT tools and platforms and require all partners to leverage these to improve the management of quality, environmental health and safety (EHS), cybersecurity, and privacy protection. These are the fundamental requirements for Huawei.
Supplier Successes
Huawei's supplier tools and the platform has greatly benefitted the operations of the Tanzanian telecoms company, Power and Network Back-Up, according to Managing Director, Dr. Gilliard Loth.
He says, "Huawei has developed a number of tools and systems that help improve efficiency in our work environment. Huawei is very committed to EHS rules, by implementing this we have greatly improved the safety of our staff and our customers. Ours is a good partnership."
Johannesburg based Sai Telecoms' CEO Chamu Matsika says, "When we started co-operating with Huawei, early in 2012, we were a very small company, with between 15-20 staff. We currently have 200 employees, growing from strength to strength over the years. Our relationship with Huawei is not only material and financial, but we have also become employers. The future looks very bright, we are especially looking forward to working with Huawei in the 5G space."
At the event, Huawei awarded suppliers in three categories, Gold Suppliers, Best Quality & EHS suppliers, and Best Collaboration Suppliers to honour outstanding suppliers