Artificial intelligence (AI) is a new factor of production and has the potential to introduce new sources of growth, changing how work is done and reinforcing the role of people to drive growth in business.
IBM has recognised 40 Women Business Pioneers in AI  from across the world at its Inaugural AI Women Leadership Event hosted in New York at the IBM Watson Experience Centre.
The list recognizes and celebrates women across a variety of industries and geographies for pioneering the use of AI to advance their companies in areas such as innovation, growth, and transformation.
Out of the 40 women mentioned in the list, one is from South Africa, Pat Maqetuka, chief data architecture & operations officer at Nedbank, South Africa's banking group.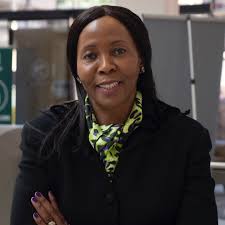 Maqetuka holds an MSc degree in technical cybernetics and automation from the University of Dresden, Germany, and has completed a number of leadership certificates in Israel as well as a woman executive course at Harvard Business School.
Before joining Nedbank Maqetuka worked for a computer company as a senior technician and network manager, and for the African National Congress in Lusaka, Zambia, as a computer specialist.
In 2008 Maqetuka received a Nedbank CEO Top Achiever Award for the 2007 calendar year.
Ranging in industries from telecommunications and finance to education and entertainment, the women were selected based upon the ways they are using AI as a transformation agent to help drive results for their organizations and the employees and customers they serve.
Some of the other names on the list include Jennifer Edgin, CTO, Deputy Commandant Information, U.S. Marine Corps, USA, Lee Hatton, CEO, UBank, Australia, Harmeen Mehta, Chief Information Officer & Head Cloud and Security Business, Bharti Airtel, India, Walkiria Schirrmeister Marchetti, CIO, Bradesco, Brazil, Sabine Scheunert, Vice President Digital & IT Sales/Marketing Mercedes-Benz Cars, Daimler AG, Germany, Siewchoo Soh, Managing Director, DBS Bank, Singapore, Claudia Pohlink, Head of Artificial Intelligence, Deutsche Telekom/ T-Labs, Germany, and Kyoka Nakagawa, Chief Engineer, Value Creation Department, Digital Transformation Division, Digital Solution Center, Honda R&D Co., Ltd., Japan.